Project Info:
MFA Thesis

Design @Rochester Institute of Technology
Role:
 Individual Project - Industrial Designer, UX Designer
Date:
Oct, 2017 - April, 2018


People today are generally facing ever-increasing pressure both mentally and physically, which is especially evident in people who live and work in busy metropolises. This project is designed to help build a better working environment in crowded, chaotic and complex cities. 

Starts from the 'basic organizational model', the research is focused on how different elements influence people in the workplace environment and how those elements can be optimized by means of design.​​​​​​​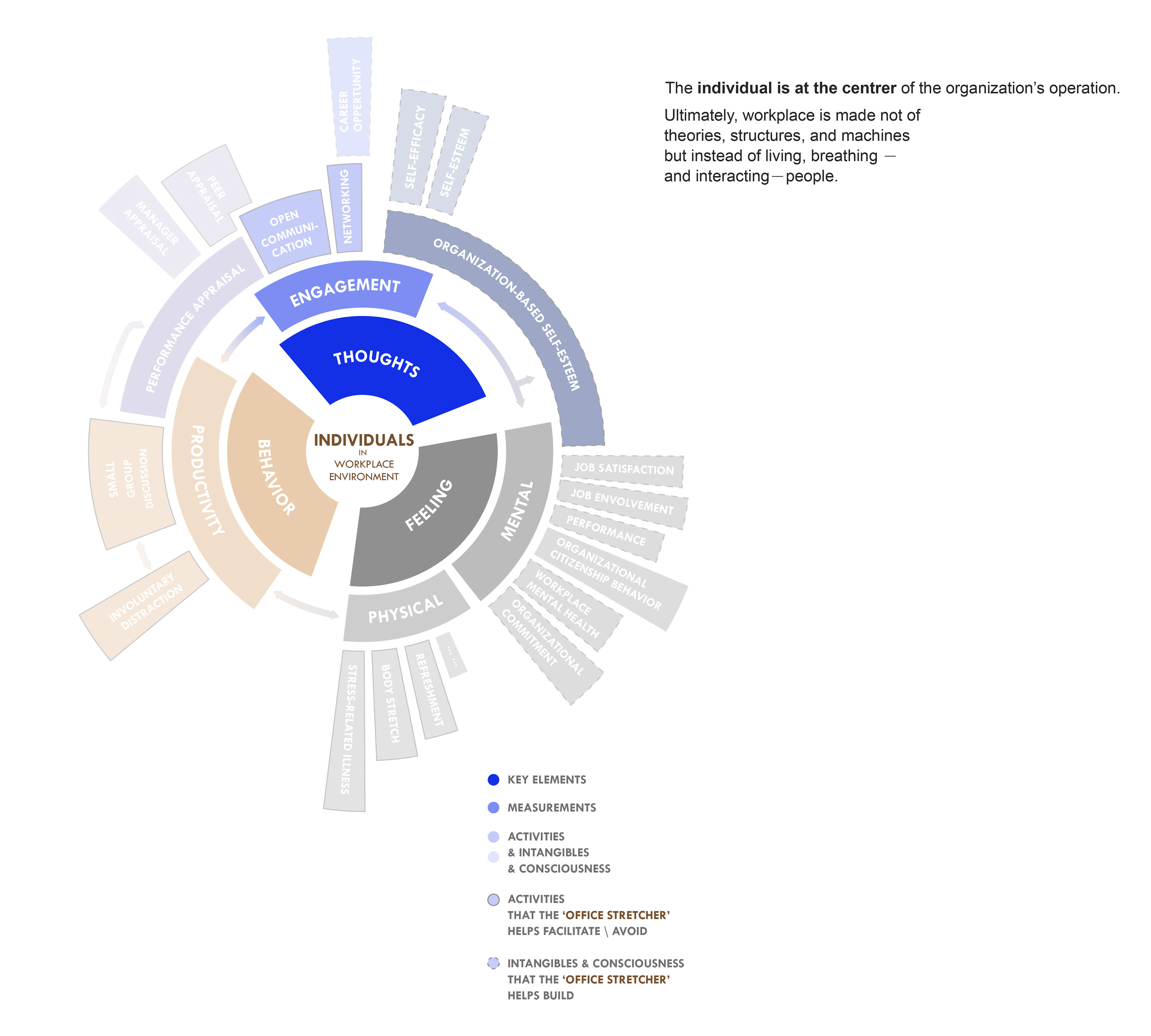 The research shows that the individual is at the center of the organization's operation. A good working environment should not only ensure physical safety but also be responsible for wellness, work efficiency, organizational engagement, as well as the mental health of the employees. ​​​​​​​


The concepts aims to break the boundaries between work and rest to build a better workplace environment where individuals are more engaged, more efficient, and maintain both physical and mental health. ​​​​​
By exploring the possibility of different structures and materials, the ones that are most succinct and direct were chosen. Despite of the traditional body postures in the office such as sitting and standing, more innovative ones are involved. ​​​​​​​


Testing Method:
A full-scale testing prototype of the refined concept is placed at the public area of the school building. It welcomes people to interact with. There are no instructions or interruptions during this testing process, which means, the users are completely free to decide how they are going to use the product, how long they stay with it, and even, whether to use it or not. All the interactions are spontaneous activities.  And all the observations are documented by photos to use for the later summary.
Main Testing Aspects:
   1. interactions    2. structure    3. access path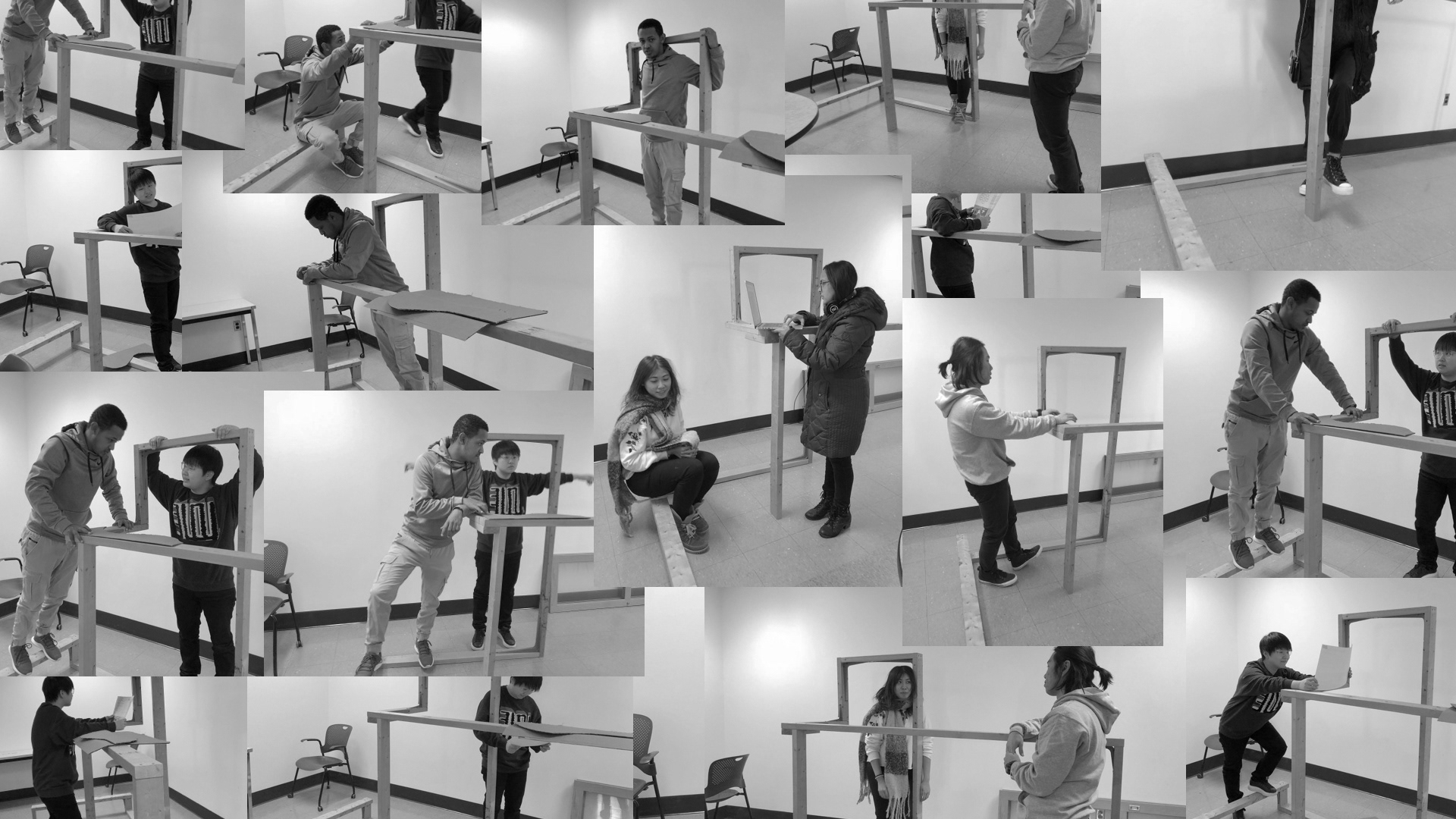 The product components include pre-welded carbon steel tubes, plastic connectors, and grooved wood boards (can be assembled by recessed steel tubes). Its self-assembled structure is simple for the users to use and transform. With the  modularity, 'Office stretcher' adapts to different sizes of office space and accommodates different amounts of users.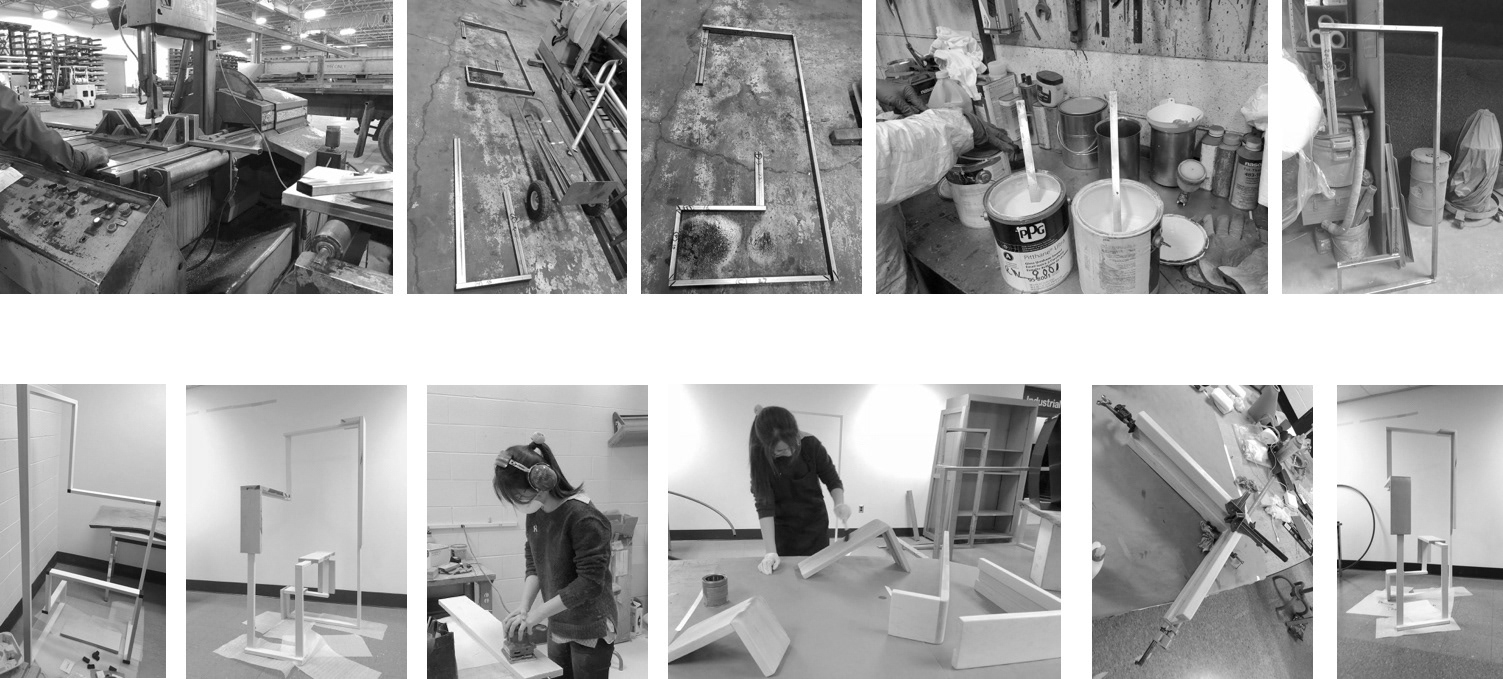 Use-case Scenario Storyboard
The spirit of this project is to convey the idea that there is no need for a specific space or time to work or breakout. This design will gradually help the individuals to realize that work and rest can happen simultaneously, anytime, anywhere, and, to live a more flexible and efficient work style.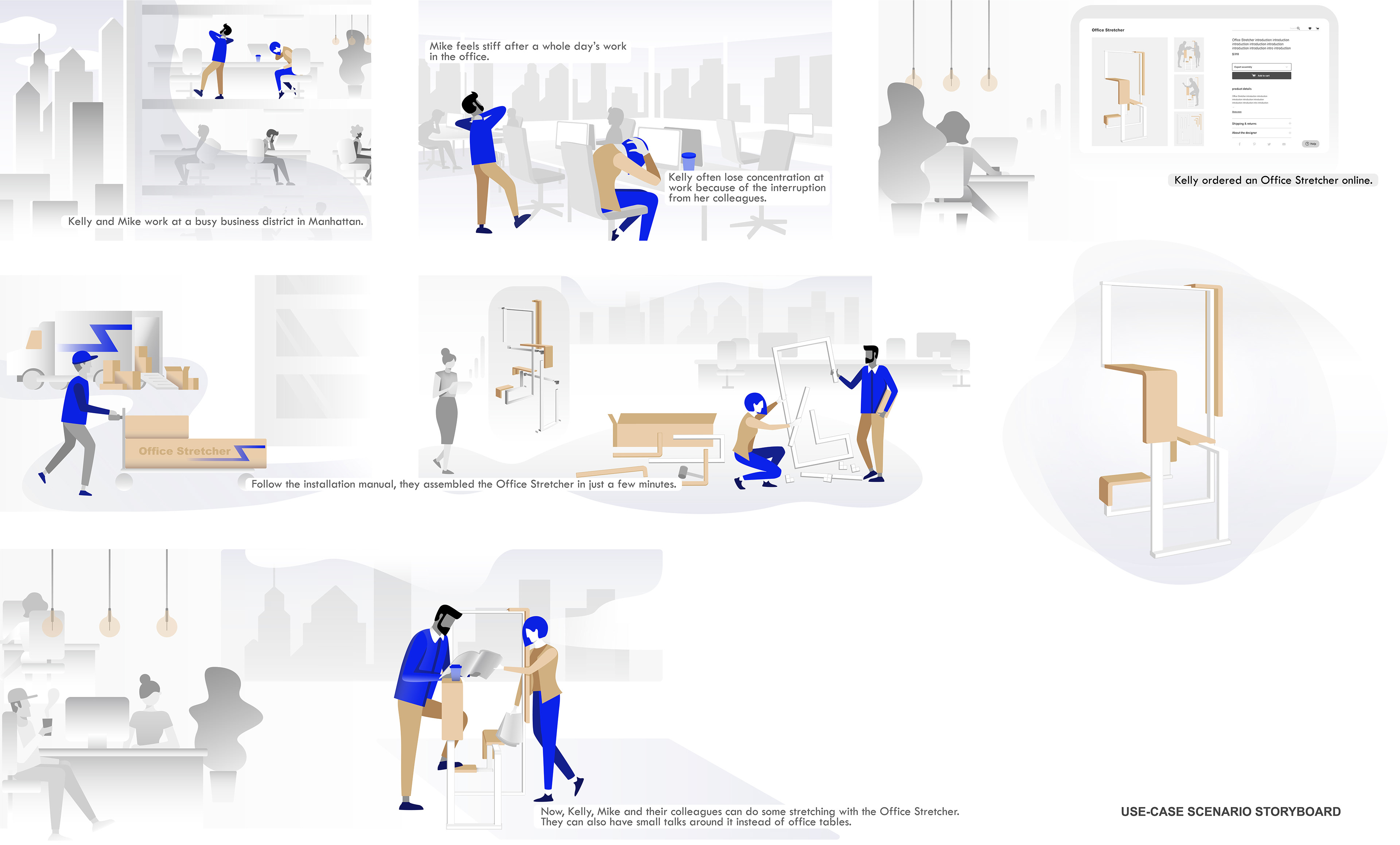 Through the purity of form, the structure and the material of "Office Stretcher" enable a minimalist aesthetic. 
This multifunctional product benefits both the individuals and the organizations by facilitating tangible interactions. The combination of classic geometric forms and the welcoming color and material promotes the users to interact with the product as well as interact with each other. And the wood components can be placed at any corner of the steel structure as needed.